Riley Alderson's story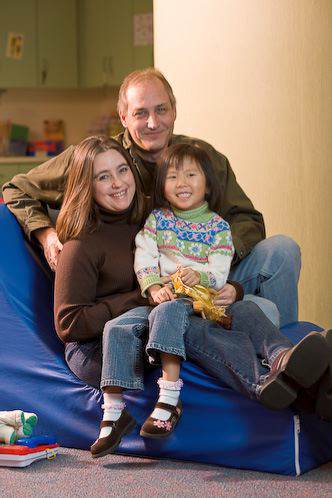 Breathtaking gifts of God's love

God's hand of love has been with Riley Alderson since her birth into the loneliness of a Chinese orphanage. A life-threatening illness and limited medical care led to unimaginable suffering. But God had a plan for Riley's life, and North Carolina Baptists were a vital part of His provision.
Jimmy and Teresa Alderson from Watauga County felt led to adopt a child with special needs from China. "God was opening our hearts, and He gave us such a peace about adopting her," her parents said.
"After we brought Riley home, we knew she needed medical care," Teresa said. "Our doctor referred us to Baptist Hospital. She needed extensive colon surgery, more than we expected, and we were scared. She had a temporary colostomy to allow her body time to heal. We took her home, and two months later the colostomy was reversed. She's recovered well and now she's a happy little girl."
While Riley was mending, her parents faced added fears. While the Alderson's worked hard to provide for their family, they didn't have a lot of money and lived on a tight budget. Teresa had to miss considerable work during Riley's illness. With less income and a frightening accumulation of bills, they were overburdened and pushed to the edge of a financial cliff.
"After getting home, we really started to worry about the hospital bills. We were extremely scared," Teresa said. "Worrying about Riley and all the bills at the same time was stressful and hard."
In the midst of their fears, God's hand of love rescued Jimmy and Teresa. They received a letter saying from Baptist Hospital saying, "Your daughter's hospital bill has been paid by compassionate and mission-minded North Carolina Baptists in the name of Jesus Christ and His love."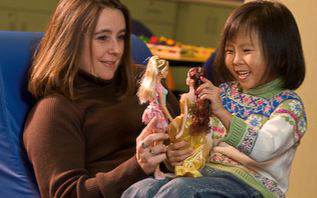 "The Mother's Day Offering was such a blessing that I cried," Teresa said. "A burden we had carried for months was lifted. It was an answered prayer. We didn't have to worry any more about the financial crisis and could focus on Riley's recovery. I could never say thank you enough to North Carolina Baptists!"

"This gift was overwhelming, to know that people care and want to help you. It is breathtaking," Jimmy sighed.