Ingrid Tablazon's story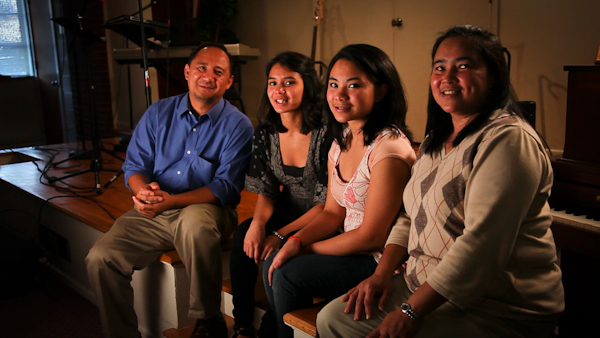 God Has Shown Us His Love

Ed and Leah Tablazon are loving parents and devoted servants of Christ. Ed is a church planter for the Baptist State Convention of North Carolina and they started a Filipino church in Winston-Salem.
The Tablazons sacrificed personal security to follow God's leading. Serving a small congregation, their finances are extremely tight and they work hard just to make ends meet. Living on the edge financially, a crisis was looming in their lives.
Their daughter, Ingrid, now 14, was hospitalized at Baptist for severe psoriasis. Ninety-five percent of her body was covered with skin lesions. "She was miserable and could hardly talk or move. It was so hard to see her suffering." Ed said.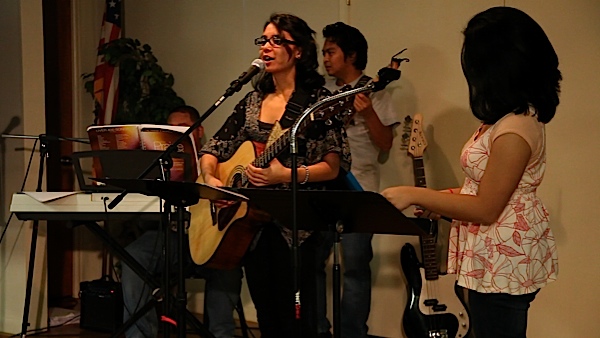 By God's grace, Ingrid recovered well. However, new fears emerged when the hospital bills arrived. "That's when we began to worry as well," Ed stated. "It's difficult, because here you are obeying the Lord, doing church planting, and that requires a lot of sacrifices. We were so worried, but trusting that God would provide."
With hearts of compassion, North Carolina Baptists gave the Tablazons a gift of hope through the Mother's Day Offering. Ingrid's hospital bill was paid in full. "There aren't enough words to thank those who helped us. They lifted a huge burden, freed us from worry, and allowed us to focus on our ministry."
"The Mother's Day Offering makes such a difference for families in need. God has shown us His love through this gift. This was a timely reminder that God keeps His promises – that He is a caring God who will never leave us or forsake us."
"This gift encouraged our family's faith, especially Ingrid. This gives her confidence that God is always there to help her."
Ingrid said, "The hospitalization and having it paid by NC Baptists shows how great God is because I know that otherwise it would have extremely hard to have paid for those bills. And He is a great God because of what He has done in my life."
Leah added, "A gift to the Mother's Day Offering is the best gift you can give on Mother's Day."