Martin Sepulveda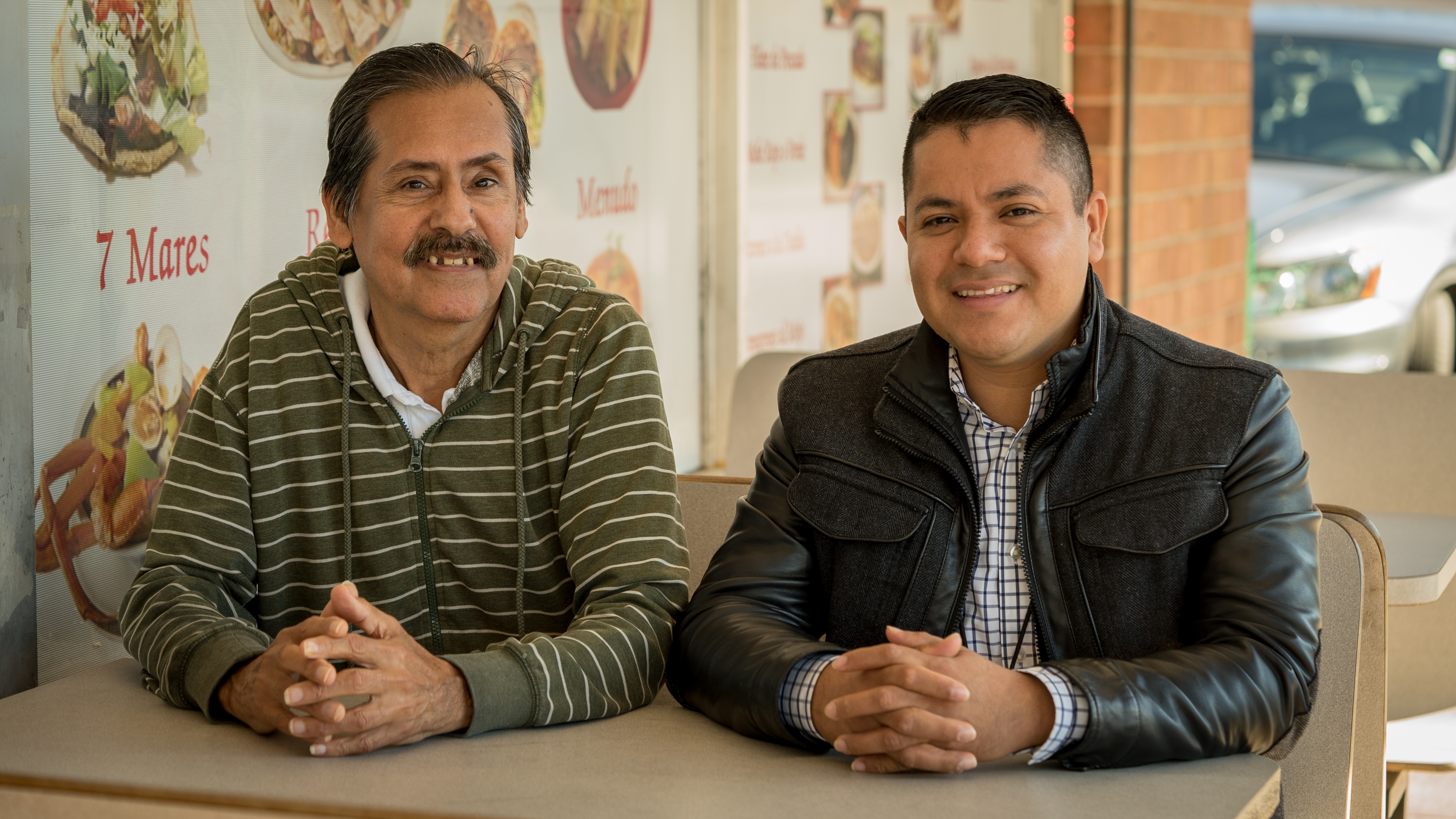 Martin Sepulveda was in trouble. He was discharged from the ER with diabetes...but without transportation and money for medications. A former successful businessman with no family, he was now sick, unemployed, nearly blind and isolated. Worse, he'd lost hope. Hope is what Enrique Cantana specializes in. A Supporter of Health with FaithHealthNC, an organization that teams up faith communities with healthcare systems and providers to improve patient well-being, Enrique is on a mission: to keep patients in vulnerable communities safe, healthy and connected.

To Enrique, no one is more vulnerable than an immigrant. That's why he specializes in serving the Hispanic community. "I support families after the patient gets discharged from the hospital. I assist with medicines; link patients to resources for housing, utilities and food; interpret at medical appointments; and, of course, offer prayer and counseling," he says. "I'm a guide during those bad days so they aren=t alone." Enrique helped Martin get free medications, apply for both financial assistance from the hospital as well as public assistance and visit an eye clinic.
"Without Enrique, I would probably be dead," Martin comments. "It was very bad. I couldn't read the medical paperwork and my bills, I couldn't see the directions on my pill bottles so I wasn't taking them correctly. It was God's blessing that I met Enrique through this program. He was excellent and I=m very grateful to have him on my side. Now, I have plenty of medications and am able to take them, I get to my appointments on time and the doctors are working with me, I can complete my paperwork. My kidneys are working better so I feel better. Enrique is key to this."
Enrique feels his job with FaithHealth is a calling. "I love this work because I get to help a community that is suffering," he explains. "This is a call from God to help each other, with no discrimination. It's wonderful. It's His will that we love each other: That's what FaithHealth does. That's why we need more people, more agencies and more churches involved in FaithHealth, so we can do God's will and help more communities."
Jesus replied, "This is the first and greatest commandment: Love the Lord your God with all your heart and with all your soul and with all your mind. And the second is like it, love your neighbor as yourself. - Matthew 22:36-39