Joshua Lancaster's story
Forever grateful for the Mother's Day Offering
When three year old Joshua Lancaster was diagnosed with leukemia, his parents were heartbroken. With their lives shattered, they began a long and frightening journey that took them to Baptist Hospital. But God was at work and by their side with abundant compassion. They found healing for their son and renewed hope through the care of physicians, nurses and North Carolina Baptists.
"When Joshua was diagnosed, it just tore our world apart," his mother, Nichol said. "You question and cry out to God, 'Why?'"
"We were broken," Daniel, his father, added with tears welling in his eyes. "We just became unraveled."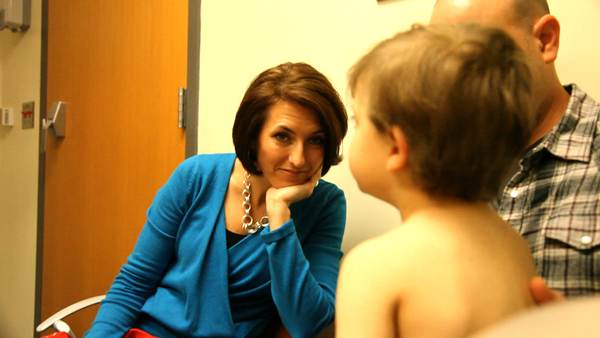 "The people we met at Baptist were amazing," Nichol said. "They were so kind and compassionate. Joshua responded well to the chemotherapy, and he was soon in remission. We knew this was God at work and Joshua was being healed. We praise God for that. The fear is still there, and we and our other children pray against that fear every day."
While tremendously thankful for Joshua's healing, other anxieties were looming on the horizon. Daniel and Nichol both work for the same small company, and their hours at work were cut nearly in half with the slow economy. They couldn't afford health insurance.
With their income slashed in half, the bills kept coming. When the hospital bill arrived, the burdens were unrelenting. "Facing all of the bills and financial pressure was the second biggest worry next to Joshua's diagnosis," Nichol said. "Being out of work, not having insurance, with all those bills, it was like living in a huge pressure cooker. We had tried to be good stewards of our money, but all of the sudden this was throwing us into a possible tailspin."
Daniel and Nichol did their best to begin paying the hospital bill, but they clearly needed a helping hand. In His compassion, God reached out to them through Mother's Day Offering. They received an unexpected letter from Baptist Hospital that said, "The balance of your son's hospital bill has been paid by compassionate and mission-minded North Carolina Baptists in the name of Jesus Christ and His love."
"I just cried when we got that letter in the mail," Nichol said. "We are so incredibly grateful to God and North Carolina Baptists. We thank them from the bottom of our hearts! They gave love, grace and stability to our family. They eased the pressure and allowed us to be more at peace."
"To receive a gift like that in the middle of our need is huge," Daniel affirmed. "It's incredibly encouraging to know they've helped perfect strangers, families who've had needs like us that they've never met."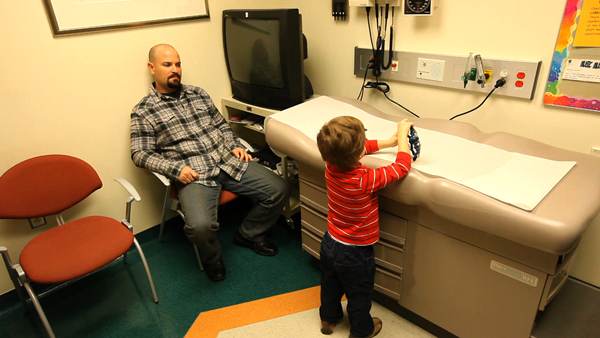 "There have been so many dark hours in this journey, that had we not felt the compassion of Christ, I don't know how we could have made it," Nichol reflected. "Our faith is very important, but this has taken our relationship with God to a whole new level. We've been in the deepest state of prayer ever, and this is the most I've ever heard from God. There are so many lessons to be learned. We've seen so many people pour out their hearts to us – and that in itself is a miracle of God. God's hand has been with us from day one."

"I've started seeing God more," Daniel confirmed. "You say, where are you God, in the midst of it all. Then it just hits you. He's all around you through people. We've seen so many instances of God swooping in and taking care of everything."
"We want to say thank you again for the Mother's Day Offering, for Baptist Hospital, for our family and friends. We will be forever grateful to God," Nichol concluded.